Hi I'm Ben.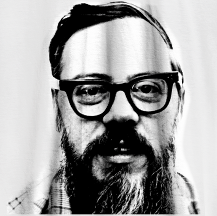 This is one of my heros, Dennis Ritchie.
I'm a…computer maniac, and programming addict. Linux or BSD systems only thanks.
// 
// Dear maintainer:
// 
// Once you are done trying to 'optimise' this routine,
// and have realized what a terrible mistake that was,
// please increment the following counter as a warning
// to the next guy:
// 
// total_hours_wasted_here = 16
//

My first computer sported a physical turbo switch.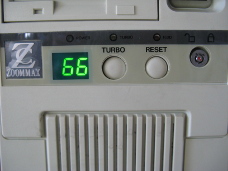 Thanks to id software, I recall it was most useful for epic commander keen sessions.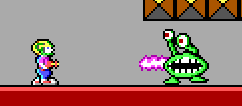 I support the Free Software Foundation, its GNU/Linux after all amirite.
Here's my PGP public key:
-----BEGIN PGP PUBLIC KEY BLOCK-----

mQINBFzeoAABEAC2vlqJ0JS20lTik0h0cm5NCfAq3aYbalcUpVlSnypgifamyy1h
vC0b6+QZgNjoapKcPW+n11o5oMob48RqnV6GsI3KSmCrUE5cM4+HnkU4tUbq2EuG
JMqqfwZkr+Vqe0fJ4rbysFi9CQyLlOwQkAt/BpOQkd+dUfLhqLfdSLk3L72bpghJ
AxCfu9rMn+mSIf5krljqSE0UiJ+6+Lir2KR4eGZ+LSUzqC7B39tiVfAWpDjUEMBY
6SiG/hnitXEblQNWTQvLIX9AFDFuEoPG3VNOasXXnT8GinS4lgAkFj1/JO+ROEAg
7w70Fx9bZjFkB2vqfQExVBqlplREy06rJKMHIxC929H5d52+0x5HZJ6teb2/fMLE
d7QIiZ5sKElkyNh+18+zG1qpqW+rgFfJwYSM+cKTTrYpRM/Ge/EWy5Vjx284Z79f
DW5T1MJwXk9PLIsUY22DxL//uxeW0eq+MovsRphgHuKCIXoAP17edrMipFk9wXU1
PyJjf3hefDiv12dsYJEyYKTxjJVrwTUm3vmve7YYgfk1psub+xws9Yzq/jNu8sWP
zgQ22eAqoCcVwelO4EVhoSxGKMdaqXVFXzShxYSR5b9udTxXjgoM6DHiBVGG525D
ze2KSUtqqwfvJQnmgEMUuVSXZcv4i0gmzr1NblnqAtPuWUTE++NvWlLknQARAQAB
tCNCZW5qYW1pbiBTaW1tb25kcyA8YmVuQGJlbmNvZGUubmV0PokCTgQTAQgAOBYh
BMjhf+fDtJbItuGkfribTe0SysJuBQJc3qAAAhsDBQsJCAcCBhUKCQgLAgQWAgMB
Ah4BAheAAAoJELibTe0SysJuRrMP/22XBel5FdJ+xuKIaowe6NuIM1M2M40i30/W
CnHTv0tGQu2ulGWjs38MAzIGOYbuXMU7qXcIybSxQJ7TKOV9nNLdFm1gsFj0iGe2
hdSRybFxZk2MxphWZArUv29ZebBq+HxYjTqZIUrbwvEr+EedgO60lyxcYrbpilC3
8B3Ncy8eastML3uBz/9trGvYoOm18zStLxfU6uX9eVhqlCOlxsVdCO/mCWeSebXY
xKj9kMy+ShIPlPzC8qWPM8AK3krMSQBhd84DbJxObR+sYXfEg6ZK3EQb6uj3cFX6
shVirGalUMWoKiPaj/TNd7WOrju4DVtzTOuc/5NvAqH4E/Y2xIPU7FkKcLymdJ2s
HCIvwOGCRU90TcNaKvYRBA0OkNfjsnqwljOM/kcFxnUxgz+p3xa2XLtHh/M0Me8o
7A/IL8X0OChjYxUSBJMIHOVy0Hsx1HO0HsmSvPh2BtvVUs7Qf8OWvCEJFmiH45f7
DWNTBCdgF98nzkqu7bnkR4iubbDUH+4j9msxEdAd+9REFaRUV3doXM+CnLVz8k2T
Ly6Rlf0KONSWi+cqDkk54rvyZaB/VB7n+Cz1sAUZ75WJJG7TtjQyK8ZBTZSKyvCl
d162NiHuMlKk9b8E4Ak24nbu0JGB+0ytLu7egQhFRLB0XYY5br2mechFxyR6B6fF
tRTlJS68uQINBFzeoAABEADTZt7A/zfYvBTPAae+UM5n3ehhKI7JzXjSlLX69aBC
FiytNZ3pU46W847weDNF9BoplBSfG+/PAqlqxTbQstYqmZgXRacIpa0qo03JCuPJ
M97BpxSZF2290s/Dqit61P3UG81cmXGj1Nn6CQhQTf/ZzYJMvk/uYtOBP0nK0bgz
SuNzwOVzxU7pa5B1gwdLYShlhOGUPqCgBRQAc+FwDMMDHBgpId5oG0Idempp07QP
9Yy4Q8dfH/R/zbC2zZ32G9uem5jmxuiao1p8gbL3+smp+/a4Wh9a6+3a7f587VmP
4dx83RTm/qcIToEuBf3ZI5QeGHkXd62DgCi4cST9VlW6vYdJPiePIGUoOe2jaNiS
7q05/Tx/eJaHv6QdYet4wjuwAcDEWbZGgcXMVDeo13SDgp+v8YUuvghOO0NDB7+t
5l7KGhK+aV3vZ6ZZkj/0wpNqKgyqJB4uQbnU1++3TZ3J2gEvWOohZW76rci/pl/+
I6d34woTn/wFhE/aIdxV2mfT+AOlrbN0ACu5o2Lo4IHV/vH9BxcVhU1XZDXQwdGC
EO4KlHEsE2Nl/O1nZnL83hbdgV1LAextzUd3QgUUXt34S1aljopoTIcfTBv3e83/
r1touZ+suzRM+QWVSnpHufj5uxbq8SUBDiVN9b4FbVThJqRnhQ/PdIqu6sDVj7lK
0wARAQABiQI2BBgBCAAgFiEEyOF/58O0lsi24aR+uJtN7RLKwm4FAlzeoAACGwwA
CgkQuJtN7RLKwm4JUQ//Zuudt9HqHQMEDC8km6C4ktIG4NzlQW2ycfEuIe82O3Yv
qiktQafCtHlLVIxKRc2fqAUPgfpu3f56zcqc9DSUFWNDqTkwMzwVw41CkqNvd8wQ
JI4ZMbJ4QcR1tVkzWrNs9lXuOKLc6Co5dsNQSO9p9evDqaMaTcfAQgRgaZeJlvM7
4UC013CvhvXFKe79kEhZ9NN6rstaOKtJ9bJdz6Zl1ZBdBLL9sy+49TmTmwQcal7p
jdFaBOIvRt2QjXxK1ZhHtRht/rJI0iX8jab+k1SAatQr+DCqwN03zHpVwmBlNpDR
Ohq7dhld5QWv9W6yd959aJefMR1evmIGtc9snTeUMEoej0vdq+qvg93nmShd9/6B
oquusrvv6UANTZY4spzYdotE1SJ40FDhXUJQlzxCFz6Lovr8kkDz0uyXhaclKRXV
mohvKQrqOFBu52qGR340zxU7EyCqSufodbw45NzalV0u7wT0bBUAG0aLbHmIU0CB
QS5Nd/zrwkO6mVDt055MRNSy9sL+78EHKUkWYzQK8O4To72qCMPX6lJgDxr6+Z90
e6NXAuolTyGdFVTXTjR4z2/z5ChuoDh9Lq4DzvMfdtPJICSDhhTfWnZc42xIt89L
p/wkIynnkGwAXyksLNOjSPLOhHChNvzAmQSzHPOVTdHc0SZjXMOWPf5zNaGeDyE=
=4sMn
-----END PGP PUBLIC KEY BLOCK-----