Hi I'm Ben.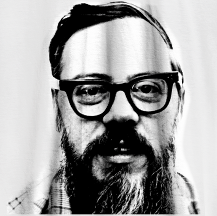 This is one of my heros, Dennis Ritchie.
I'm a…
Code junkie. Linux devotee. Vim jock. Cherry Blue fan.
// 
// Dear maintainer:
// 
// Once you are done trying to 'optimise' this routine,
// and have realized what a terrible mistake that was,
// please increment the following counter as a warning
// to the next guy:
// 
// total_hours_wasted_here = 16
//

My first computer sported a physical turbo switch.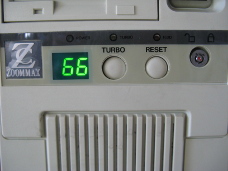 I recall it was most useful for epic commander keen sessions.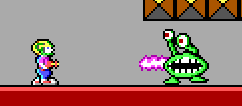 I support the Free Software Foundation.

Here's my PGP public key:
-----BEGIN PGP PUBLIC KEY BLOCK-----
Version: GnuPG v1

mQMuBFduO+YRCACzCzNq2EY1uclnv75kAaYXCH/X6gFr1gIjonzQLAi8eRCv3ukd
CpQ7OpCRUrw6+Mw7abDWCveyfA2eOQlPFXKpjaNjebutON2EUIW4fyxQhezAsVz1
R5f6So69SUhl3Ic2W+g99uhQ2GCpRzoevyWdUulVaiYIpcOCwesgL+Crq/oYOiub
ji3lY2+V93xgt+sgfvMpLVBbDIQscZ84TKlRIPu370Zf3y+31TIFzPl4v0Dmqngk
h1Ui2QS2AO6wQXEyv/Nv/x4LnP3bZj1Hl146Wwa1sBtCxS7foHl7cujljAxfXqwB
kSljoC+RF0yQ3CkeRMz7E56caCGbqc5ln5QnAQD8h8NSCYBFzoazMnngt2RlmIjI
PNtVqOBJiX1t82shVQf6A+eybmcCgJIQUrmSMkuqMhre/c3qkkbjCwd0dv0+x3ay
+NAsLX+ZG9r47APbxzTG+d2095QfOqiW5tu2vK4b1G84H4u/GgLkgg5tAA6iCp41
gpuXio/4sWzdXK589boT960zwsUlwkQzEA2qXPu25CFUf0ToBbT7v6tVrFcIi/dM
C9WV6HvV0ij1nNNeHhznOEQ2jRs4C/Hk2LGgGNf9F0Mu6SBc/pNqDkAcItT2TzmP
Vl6mykqVEpFPcsQcd6K400iA01C+rsjMarXkMca4tPU6f0bDS8IIkcNRVi8xFe5d
+l5/tgiVfTMlvUov95OYAFcd+qL9N7ZU+IXuV0CF8gf+Ob/FrYCINJclqAV+M3gz
uKWVj7bRI02sEDOKoCrtFuOY/fsPvf5NC1f6oS0wuB1cZA/KcCh0g25/0rN4A8kx
Al4REFFwcWr54xBDoSlSed9kJ5snAWQs5E2vW3B15ftjuf+hgkFWr+G1vu8nibwb
H2wOTyw9XJwcO29WLam2T+YdPA+pazmnaatHCMGyof1jn7kIqrhI/pyFuyeYYnwz
RIGnT1Eyi47A3QVO3hRUZL4KVJYjUGo9srZ7j17Use5QijDJKXML7ZAIb/OHVGCo
IvnY4z8FOiU7RkHdJ/aNm7jtJmTiIri5Fqh/51WWBrpNjP5nVpwNr1hR30hD9z3f
D7Q0QmVuIFNpbW1vbmRzIChDb21wdXRlciBQcm9ncmFtbWVyKSA8YmVuQGJlbmNv
ZGUubmV0Poh6BBMRCAAiBQJXbjvmAhsDBgsJCAcDAgYVCAIJCgsEFgIDAQIeAQIX
gAAKCRChkhA+heh99nsDAPwOwZS5ANiwsAMhcJzKeKDtE/oWw72FMkXlkvqiKF3w
HgEAkaHrYGqBXxMYje+8LSGB5fIIWlaFbNVhTy+CO4ewmqS5Ag0EV2475hAIALLd
4E7VWa9qmqBM/pS1GuFftfaXLo7crCdngQ/I2/p+9xcefmXjFOelz7X8B9vhGlPq
FFGfGZnWMO0bWoq55tuxmDJK69gSu4GoAYAPKusR07Tr8/yz6DaXFYknMWlXiG8I
HPcviQ0Tbh70pLBkVuRSNqEp2jY77q6JnHeM+Cz+cvB1LxC5sOjkkWZv73/iytvh
ZuR5y7AS4/n2tPozBQmV/E8tLUySqH+5DZjILJ3JtioJ0JMjpdYcd26dr607jkre
xRAVOSwxPrUEhuEii2iGePGulpb5KZ9mBJpRf41vPbwjU4ll0Y+1wMntR666bjC1
muhnWq3+5ECc98RgGRsAAwUH/jpvcY9It4uNkMgaSidUVZWfL2eJv4+NQTJbDTvk
J1ewbLpd8bemrF6kagevZHRdRgRG7USlhSwJ9dCvhZyOuN7OilNl1jX/T6+VGvwS
dmU+kERb6KodGhwNC7Vv7akT3+bwSeMsRMdzIrF0IYi26tCFELL+7Z7qFmIbqAR6
6Vr/tdwIUn7vpaP8VNcFeOUuutww1iu+prG6LOaRLUl1ZjbSxVdhUIngQnAAh54l
cJyLppUz8r2aPu7l5I2HfjduVUpnTp51KP4v+qogIOt3uD7HkDxAqxAIIwv6SO2b
hg1OF+a2q9onHhdNtVrrAyGWcbXXdbEClHw+UTi086nf6ACIYQQYEQgACQUCV247
5gIbDAAKCRChkhA+heh99jotAP49pT0nHC5BILvWGcsDmCwPwDzQNfKc8tO41tXW
4YsW/QD9F5v8YAMwHQGORFc/7kphdpxV+IzQ2S+IrxChoEpsK8o=
=XoLU
-----END PGP PUBLIC KEY BLOCK-----